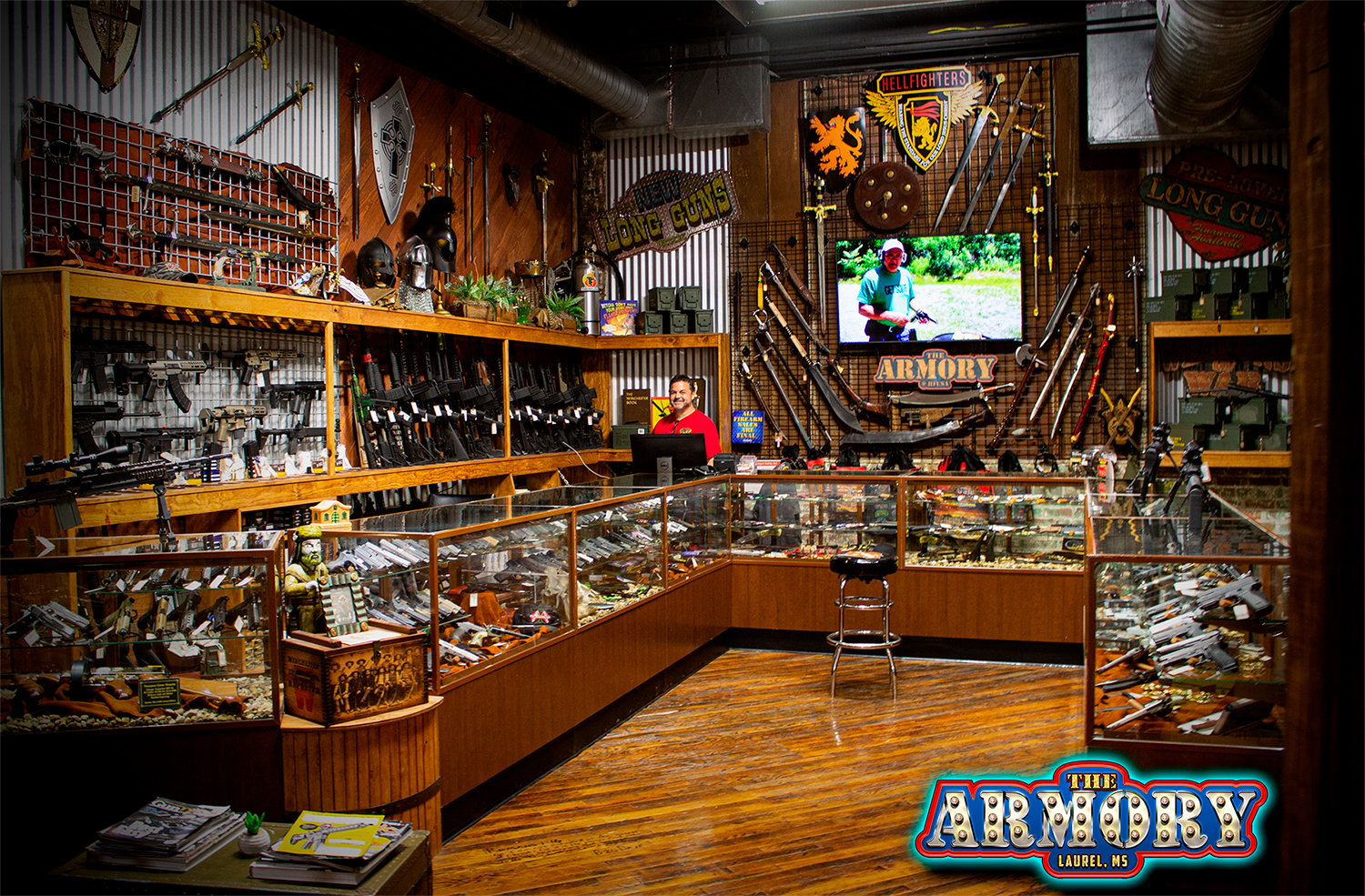 What is The Armory?
We have a large selection of "Born Again" guns and uniquely different edged weapons in our gun shop that will make your mouth water.
Since there are so many new guns available in our city, county and state, we decided not to sell just new guns, but to have a huge selection of pre-owned weapons from hand guns to assault rifles. All of them have been cleaned and checked to work like new, while still looking like a workhorse that has just found a new home.
Come on in and talk guns with one of our experienced personnel. They will make you feel mighty special.
While you're here, be sure to register for your gun of the month giveaway. All you have to do is make a contribution of ten bucks or more to the Mission At The Cross, a faith-based, recovery center that's right across the street. It's your gifts, and what you spend with us, that pay the bills for those men of addiction who need help and can get it at the Mission for free.
If you would like to see where your donation and profits from each of our sales go, we'll be happy to give you a tour of the Mission, introduce you to some of the guys and let you feel Jesus at work.